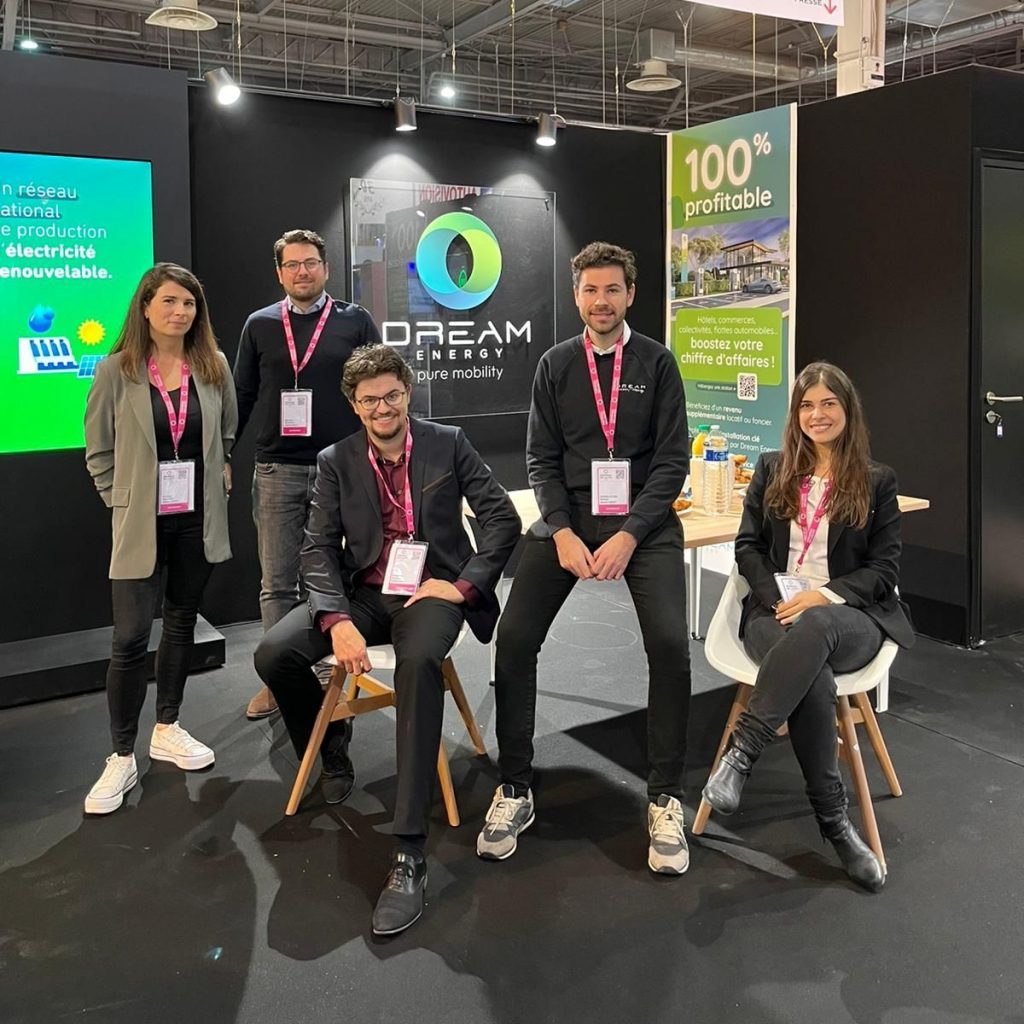 This 89ᵉ edition was an opportunity for us to present our PRODUCER-PROVIDER-OPERATOR model that offers electromobilists green electricity and at controlled prices with our #supercharger stations. ⚡🚗 🌱💶
Exceptional meeting
Delighted to have welcomed Mr. Roland Lescure, Minister Delegate for Industry, on the DREAM ENERGY Mobility stand at the Paris Motor Show! 🚗
In these times of major energy crisis, it was for us the opportunity to confirm the interest of our PRODUCER-PROVIDER-OPERATOR model offering to electromobilists a green and French electricity and at controlled costs not depending on market prices. This visit testifies to Dream Energy's place as an actor in the energy transition, with a strong contribution to France's energy sovereignty 🐓
Since its foundation, Dream Energy has been a player in the photovoltaic and hydraulic industries, with a strong attachment to the territories in which we rehabilitate and operate, in particular, hydraulic power plants that then supply our charging stations. ⚡🔌🌱
Developing the territories is also the meaning given by the partnership between our parent company ARTEA Groupe and the Caisse des Dépôts Group in favor of sustainable real estate, for which Dream Energy intervenes to deploy its solutions of self-consumption, smartgrid and low-carbon electric mobility.
This show was an opportunity for DREAM ENERGY Mobility to show the press that thanks to our network of #superchargers powered by its own renewable and local energy, we have a concrete solution for the future of the car.
A big thank you to all the visitors, media and partners of DREAM ENERGY Mobility who came to meet us!
We would like to thank Antoine Herteman fromAvere-France ⚡️etall the actors of the industry.
Stay tuned for the rest of the action! 🔌